Ariana Grande cancels concerts after Manchester attack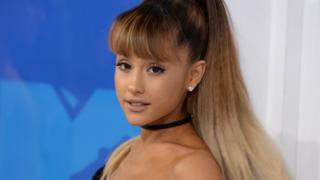 Ariana Grande's concerts at London's O2 Arena on Thursday and Friday have been cancelled following the Manchester suicide bombing.
On Monday, 22 people were killed and 64 injured when a bomber detonated a device as people left Grande's show at the 21,000-seater Manchester Arena.
A statement said the US singer's Dangerous Woman tour would be suspended until 5 June.
It added that Grande, 23, wanted to pay "proper respects to those lost".
As well as two dates in London, concerts in Belgium, Poland and Germany have been cancelled.
Grande's management said: "We ask at this time that we all continue to support the city of Manchester and all those families affected by this cowardice and senseless act of violence.
"Our way of life has once again been threatened but we will overcome this together."
After the attack, the singer posted her condolences on Twitter, saying: "Broken. from the bottom of my heart, i am so so sorry. i don't have words."
The singer has returned to her hometown of Boca Raton in Florida. It is hoped that the tour will continue on 5 June in Switzerland.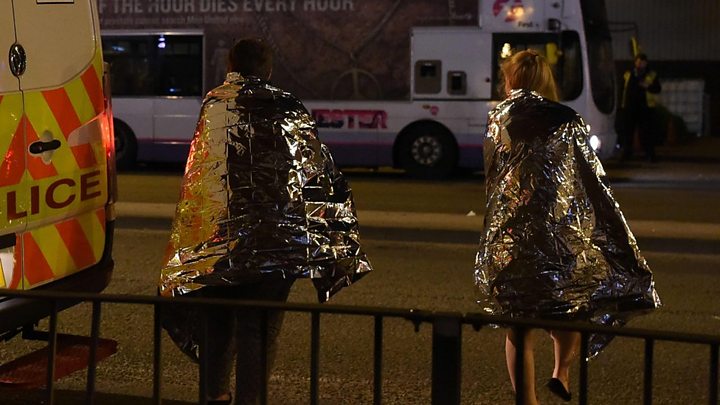 Children were among the dead in the Manchester attack, which targeted the foyer of the arena.
Greater Manchester Police said it believed 22-year-old Salman Abedi, a former city student, detonated the bomb.
The attack has led to the UK terror threat being raised to critical – its highest level, which means an attack may be imminent.
Police say they are hunting a network of people over the attack, and have made five arrests in the UK.